About Pacific Coast Cedar Products Ltd.
Located on the bank of the Fraser River in Maple Ridge, B.C., Pacific Coast has been in the shake and shingle business for nearly 50 years and, over time, built a dignified reputation throughout North America specializing in custom sidewall shingles.  The operation consists of dry kilns, the remanufacturing plant and the priming and staining area.
The signature Pacific Coast name has been in operation since 1991; however, the company dates back to 1967 when the mill started in the Chilliwack area before settling on its current site in Maple Ridge, B.C.  Our company is a family owned business in its third generation.  We came from small beginnings and continue to thrive with the ever changing forest industry.
For more information, contact us by email or call (604) 467-6988
View Products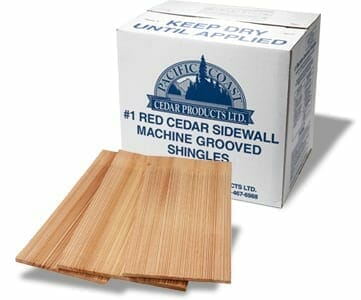 Pacific Coast Cedar Products Ltd. is Fully Certified